What is an NFT graphic designer?
Learn what is an NFT graphic designer, where you can find one, how much does it cost to hire one for your NFT project and what should you do if you want to become one.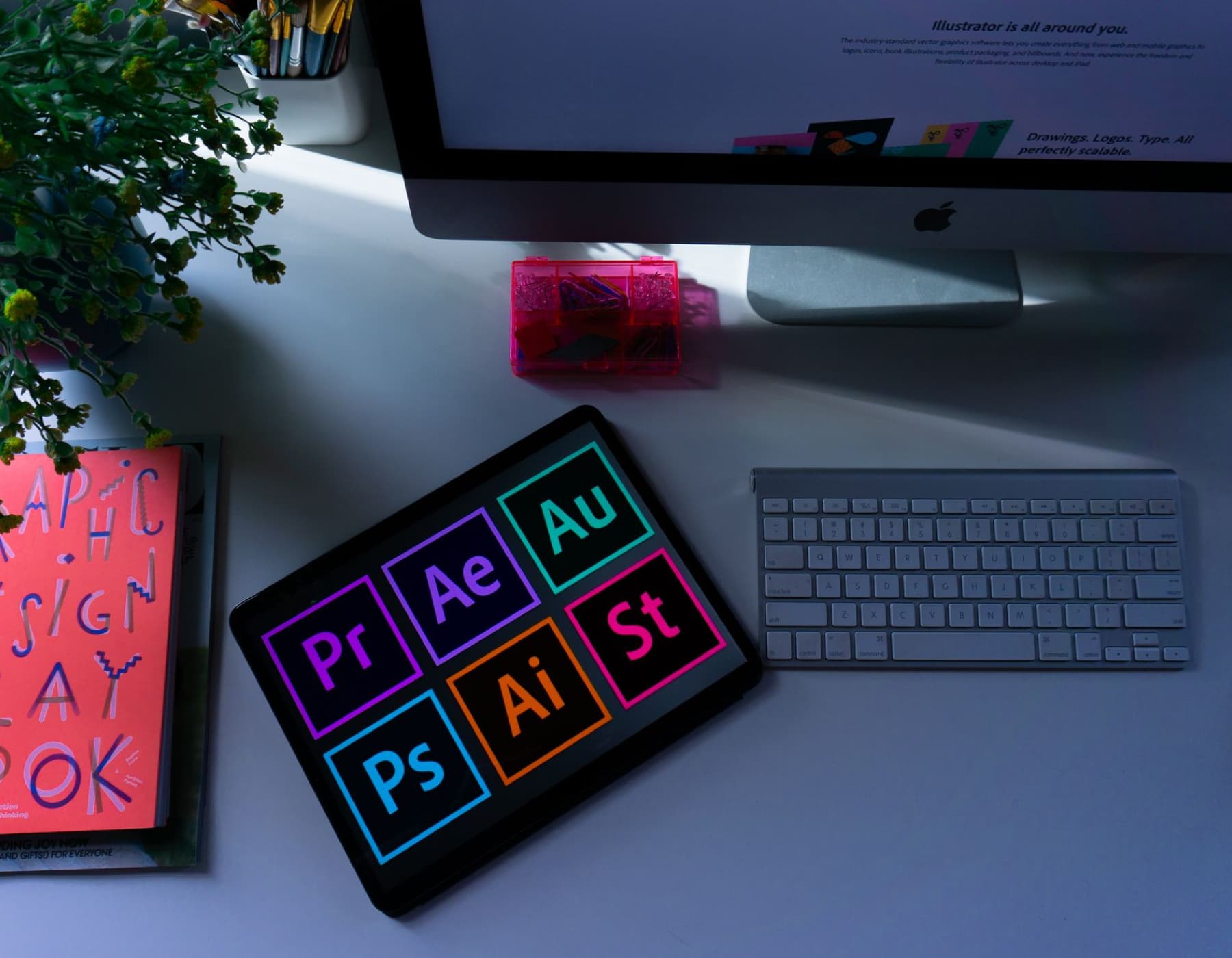 What is an NFT graphic designer?
What does an NFT Graphic Designer actually do?
An NFT Graphic Designer is a type of graphic designer who specializes in digital illustration of NFTs. In general, graphic designers use their skills to create visually appealing images that communicate a message.
A graphic designer is the person in charge of designing visuals. In the case of an NFT graphic designer, those visuals refer to NFT art collections. They use their skills to create visually appealing images that communicate the concept of the project creator in a compelling manner, to create aesthetics proper of a blue-chip project.
When looking for a graphic designer you want to make sure they are highly creative, have a solid background in aesthetics, are well versed with pop culture and have a habit of delivering the work on time.
Where can you Find NFT Graphic Designers?
There are many places where you can find an NFT graphic designer for hire on the internet. You can find them on freelancing websites, such as Upwork, Fiverr, Freelancer.com and PeoplePerHour. You can also find them on job boards like Indeed and Monster. Or get yourself lost in the rabbit hole of finding someone by sifting through LinkedIn profiles — we tried.
The advantage of finding an NFT graphic designer on a freelancing website is that you can see samples of previous projects they've worked on and see if it fits your style and requirements. If you have questions, you can also simply message the NFT artist and get a direct response on whether your custom requirements can be met or not.
This is very convenient since you don't need to hire someone full-time, or even draft a contract. There is already a premade service with a certain set of guidelines that will be met to deliver a quality project on a timeline that is stipulated in advance — which is great.
All you really need to do is select the option that suits you best, pay, and wait for the work to be delivered.
Although hiring an NFT artist through Fiverr or Upwork can be very convenient, the only downside is that oftentimes that person might not have the technical knowledge to know how to upload the artwork on a smart contract and deploy it on the blockchain — which is the next step you need to take in order to launch your collection and be able to allow your community to mint your NFTs.
There are several nuances with respect to which blockchain to choose, whether the smart contract should be lazy-minted or not, how to upload the image files to IPFS for decentralized storage and even how to create a minting page, so your community can mint your NFTs — which is the end goal.
Obviously, we're biased, but: we would say the main advantage of choosing the NFT graphic design services of The NFT Generator vs. finding someone on Fiverr is the fact that you get a whole team not only of graphic designers, but also developers who can help you out to make and launch your smart contract and minting website — also, you get 1 month for free of our online NFT collection generator in case you want to generate a different set of images using the source files we'll give you ;)
How Much Does an NFT Graphic Designer Cost?
An NFT can cost anywhere from $100 to $100,000 and beyond. For example, collections such as Bored Ape Yacht Club have NFTs which have sold for over $1,000,000 — and there are 10,000 unique characters in the collection.
As you can imagine, if you want to make a 10,000 or even a 1,000 NFT collection this can get very expensive very fast since your upside potential is enormous and graphic designers know this and charge accordingly.
You might feel like this is not fair — and we get it — however, as you can imagine a graphic designer is not going to charge you the same if you're making one singe piece of digital art for charity or to sell it at an auction at Christie's.
Just as the cost of an NFT can vary greatly, the cost of an NFT graphic designer can also have substantial variation depending on the type of project they are working on. For example, if the project is a simple one (a few simple traits) then it may not cost more than $10,000. However, if the project is a complicated one (several characters, GIF formats, 3d renders, and hundredths of traits) then it may cost more than $100,000.
You also need to keep in mind that NFT graphic designers will usually charge you extra if you want to add the IP rights of the collection — which contrary to popular belief are not automatically transferred with the commissioned artwork.
Once more, here at The NFT Generator we have standard predictable pricing if you want to make a collection of 1k or 10k NFTs — or if you just want to try us out to see the quality of our work first, we also have a package for that.
How to Become an NFT Graphic Designer
If you are interested in becoming a graphic designer, then you should know that it takes a lot of hard work to get there. As with any creative field, the more time and effort you put in, the better your work will be.
To become a freelance graphic designer, there are some possible roads that could get you there:
1. Get a bachelor's degree in graphic design or fine art:
The first option is the traditional one — get a degree. While that might not be the best option for most people, and we're not super hyped about this one, it is still one route that most people take to learn a skill.
The upside is that you will get credited by a formal education institution which means that you will have a coursework that you will follow to learn all the skills that you need to work in this field and at the end of the 3 to 4-year period you will get a degree which should help you find work faster given that you are certified to do so.
2. Learn how to use Photoshop and Canva:
Whether you want to become a regular graphic designer or an NFT graphic designer, this will actually be your bread and butter.
Learning how to be excellent at one — or potentially both — of these software tools will make you unstoppable in your field.
There's a great analogy that serves to illustrate the point here: most animals would the faster than the fastest man on earth, however, almost anyone on a bicycle will be faster than most animals on earth.
This is why it is so important to learn to use one of these graphic design software tools really well, because it will increase your abilities exponentially by augmenting your creative capabilities with the right tools to express that creative potential into reality.
3. Find freelance gigs that suit your skill set, and level of experience
This is why it is so important to learn to use one of these graphic design software tools really well, because it will increase your abilities exponentially by augmenting your creative capabilities with the right tools to express that creative potential into reality.
Finding freelance gigs can be tough. You have to find a way to stand out from the crowd and get your foot in the door, which can be difficult, specially when you're starting out and don't have much to show for — yet.
What you really want to do is to get those repetitions under your belt and get the experience that will allow you to confidently and assuredly charge more in the future and have a steady inflow of clients because the quality of your work, communication and service. There is usually a lot more nuance that goes into every type of business — freelancing is a business of one — than you can imagine with foresight. This is why it is important to get practical experience as soon as you can.
See it like this: every freelancing opportunity is you working for free just to get the experience, and see the money they give you as an optional tip. See it like the cherry on top of a sweet creamy Sundae — a.k.a. the experience you're getting.
Final thoughts
An NFT graphic designer is simply a graphic designer that specializes in making NFT art. Specifically, this means creating and drawing the art for 1,000 or 10,000 NFT collections.
You can easily find an NFT artist on Fiverr, Upwork or any other site to hire freelancers online or you can go with The NFT Generator and have the added advantage of a team with technical skills in addition to talented NFT artists that can make your idea a reality.